SME Business Growth with LinkPay
Powered by Ksher and Visa
Bangkok, 7 July 2021 — Ksher, the leading e-wallet aggregator, recently announced its partnership with Visa and its new payment product LinkPay for its merchant customers. The partnership aims to enable the millions of SME and social sellers to transact easily in the local, regional and global market.
Customized for online sellers, LinkPay can be easily deployed in all kinds of online selling scenarios. Customers scan the QR or click the link to pay, and the system will authenticate the purchase. Once this is done, the order and payment is complete. The LinkPay can be shared across multiple platforms, FB, IG, Line, YouTube and WhatsApp. LinkPay also support the fast-growing LIVE selling.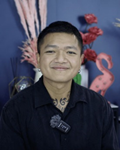 "Our company has been using LinkPay with international customers. Before adopting this payment solution, we had issues with foreign exchange and accepting credit card payments online. LinkPay is an excellent solution for us as we sell our jewelry in Asia and Europe. With LinkPay, we can quickly transact, receive payment, and the system also helps us to manage our inventory," said Khun Prempichai Praharnpap, Executive Director from Hatai Jewelry.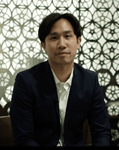 Pinyopark Komalajoti, Assistant operations support section manager of Siam Takashimaya, shares, " COVID has reduced the number of customers in the mall. Having tried other online payment services, we found that Ksher's LinkPay is the most convenient. I can create a LinkPay from my phone. The dashboard makes it easy for us to track transactions and ship products to our customers. The LinkPay services make it possible for us to continue to do business."
The COVID pandemic continues to be a major driver for online shopping. During the past year, Thai consumers have turned to digital payments when shopping, with 21 percent of people using QR codes to pay for the first time. Visa's latest Consumer Payment Attitudes study1 found that more than three in four Thais use QR code payments (77 percent) at least once a week. With increased transactions online means that merchant demands fast and convenient way to send a link to get paid and match the payment in the accounting system.
Khun Santit Jirawongkraisorn, the Senior Vice President of Ksher, said, "Ksher is thrilled to be introducing LinkPay in partnership with Visa. As a fintech company, we continue to pioneer new products that will empower merchants. Our goal is to pave the way for sellers to participate in the new social and digital economies actively. Our partnership with Visa offers a seamless and secure method for sellers to digitalize."
About Ksher
We are experts in providing various payment methods. Operating in more than nine countries around the world, we focus on developing efficient payment systems for entrepreneurs. We believe that digital technology can quickly grow businesses with a seamless, safe, and quick payment service. For more information on our products, visit https://www.ksher.com/linkpay?lang=en (for Thai version : https://www.ksher.com/linkpay)
1The Visa Consumer Payment Attitudes Study 2020 was conducted by CLEAR on behalf of Visa in September 2020 across eight Southeast Asian countries: Cambodia, Indonesia, Malaysia, Myanmar, Philippines, Singapore, Thailand, and Vietnam. The total sample size is 7,500, including 1,000 consumers in Thailand aged 18-65, covering all education groups with a minimum income cut-off of THB 15,000.