Offering new markets for Thai businesses to campaign in the land of the rising sun
Bangkok, Thailand, September 14, 2022 – The Public Relations Network (PRN) announces today that Custom Media in Tokyo, Japan, has joined the network of international PR agencies.
Custom Media is an award-winning bilingual, integrated digital marketing, content creation and strategic communications agency. The company offers its services to clients from luxury real estate and major hotels in Japan to prominent consumer brands, educational institutions, and B2B SaaS companies entering the market.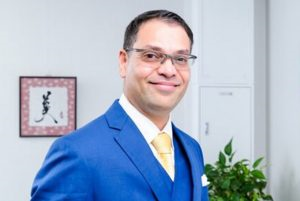 "We have positioned ourselves as an agency bridging the gap between global brands and the Japanese market, enabling businesses' entry and growth in the market. Our membership in the Public Relations Network (PRN) fosters our international activities and supports our partners in Asia, Europe, Middle East, and America with a complete portfolio of communication services on the Japanese market", Robert Heldt, CEO of Custom Media says.
"We are thrilled that Custom Media has joined the PRN network. As a fellow member of PRN in Thailand, we recognized the cultural affinity between Thailand and Japan. There is a great fondness amongst the two countries," said Pacharee Pantoomano the MD of Brandnow.asia.
Before COVID, the trade relationship had been growing between Japan and Thailand. With most countries reopening to travel, the lift of restrictions is a catalyst for trade and commerce to kick into high gear for Q4. The APEC meeting is underway, with Thai ministers and government offices pledging to support Micro, Small, Medium, Enterprises (MSME), which make up 40 to 60% of Apec's gross domestic product, "we believe that trade relations between Thailand and Japan will pick up where it left off and continue to grow for the foreseeable future," Pacharee added.
About Public Relations Network (PRN) www.pr-network.biz
Public Relations Network (PRN) is a global collective of like-minded, owner-managed Public Relations agencies providing consultancy and local support for international PR campaigns. PRN has affiliate agencies in Austria, Bahrain, Brazil, Canada, China – Mainland, China – Hong Kong, Czech Republic, Denmark, Finland, France, Germany, Greenland, Italy, Japan, Mexico, Panama, Poland, Portugal, Singapore, Slovakia, South Korea, Spain, Switzerland, Taiwan, Thailand, the UAE, the UK, the USA, and Vietnam.
About Brand Now www.brandnow.asia
Brandnow.asia is an agency and consultancy serving startups, unicorns, disruptors, and blue-chip brands here in Thailand and Regional. We are part of the PRN network with partners that spans the globe. The focus is on strategy and brand communication with services ranging from public relations, marketing, internal communications, and direct marketing to event management.
For more information, please contact:
Alyssa Han
อลิสา หาญพงศ์พันธุ์
E:  pr@brandnow.asia
T: +662 105 4217
M: +66 988258420 | LINE ID: hanaili
Brand Now Co., Ltd
21/10 Sukhumvit Soi 49, Klongtan Nua, Wattana, Bangkok 10110 Thailand